Decision making is an intellectual process for selection of the best alternative from available two or more alternatives to reach to the desired result.
The decision making classified in several categories, according to their methods, thinking, and requirements.
Types of Decision Making
On the basis of different views, decision making is of various following types:
1. Routine and Basic Decision Making
Routine decision making means such decisions, which are taken in respect of the day to day activities of the organization and which require less thinking and advice. These are of a repetitive nature.
Basic decision making means such decisions that are essential for the existence of the organization and for which complete study, analysis, power, and critical thinking are essential.
2. Personal and Organizational Decision Making
The decisions which are taken by any person in his personal capacity, and not as a member of the organization are known as a personal decision, for example, decisions for leave, dress, resigning the organization and accepting or rejecting promotions, etc.
The organizational or institutional decisions are which are taken by the executives or officers in their formal capacity and which may be delegated to other persons.
Such decisions directly affect organizational behavior.
3. Individual and Group Decision Making
When the size of the business unit is small and the decisions to be taken do not require high, specific and technical knowledge, then the decisions for various problems are normally taken by the managers himself.
Such decisions are known as individual decision-making techniques.
Group decision-making techniques mean such decisions which are not taken by a single individual, but by a group.
This is known as participating decisions that are known as individual decision making.
Related: 22 Types of Planning in Business Management.
4. Policy and Operating Decision Making
Policy decisions are those which relate to the basic policies of the organization and these are taken by the top management or board of directors.
Such decisions are also known as management decisions or basic decisions.
Operating decision making is in respect of decisions relating to the general affairs of the institution or enterprise and is of mechanical nature.
Such decisions making is also known as executive or current decision making because they are helpful in the execution of policy decisions.
5. Programmed and Non-Programmed Decision Making
Programmed decision making is of repetitive and routine nature and which is taken through some well decided and well-organized system, so that when the problem arises, it may be solved by using that method.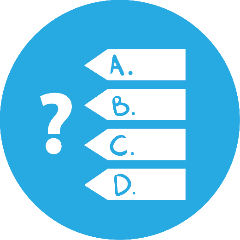 Non Programmed decision making is not a routine or repetitive nature.
These are unique and new and they have a long-lasting effect on the organization.
This decision making is based on traditional methods, and not on the predecided procedure.
6. Planned and Unplanned Decision Making
Decisions for which Advance preparation is done, are based on the collection of facts, analysis and scientific methods are known as planned decision making.
Unplanned decision-making technique means Such decisions for which no plan is made, But are necessary, according to the circumstances, problems and opportunities prevailed.
Related: 12 Importance of Decision Making (You Should Know).
7. Tactical and Strategic Decision Making
Tactical decision making is of routine nature, related to the normal day to day activities and is of relatively lesser significance.
For these decisions, the options are limited and do not require much analysis and evolution.
A strategic decision-making technique is those decisions, which are very difficult to be taken.
This affects the future of the business and is related to the whole Organization.
In other words, these are the decisions, which are taken presently, but their primary effect is observed after some time.
8. Organizational, Departmental and Interdepartmental Decisions Making
Organizational decision making means such decisions which are taken by the higher authorities of the Institution and affect the whole organization or enterprise.
Such decision making is also known as enterprise decision making.
Departmental decision making is for those decisions which affect the operation of the whole department of an enterprise and its employees.
Such decisions are taken by department managers, chairman, or management.
Inter-departmental decision making is for those decisions which are taken by the higher authorities/chairpersons/representatives of two or more departments of the organizations, after mutual deliberations.
Thus, now you know the different types of decision making in an organization.
Read More: