If the managerial economist brings certainty to the managerial decision by estimating his special knowledge, the ability to managing and uncertainty with technical information. Then he will be very successful in his work.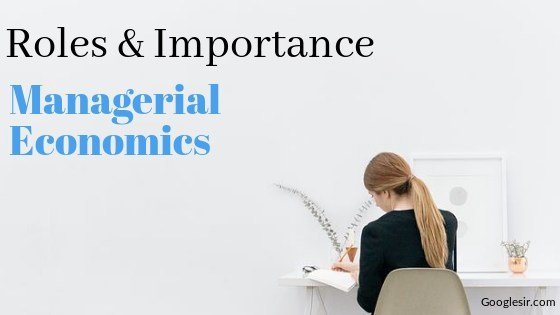 Following are the different roles and importance of managerial economics:
1. Useful in Business Organization
In any institution or firm. How should any production be done, and for whom should be produced?
The answer to all these questions remains only with the managerial economy.
Because he plays the most important role in these tasks.
So we can say that managerial economics plays a very big role and significance in the important decisions of the business.
2. Helpful in Chalking out Business Policies
The art is only in business economics to maximize the profit of any institution and minimize cost. And whatever policies are made from this.
It is very useful for any business or firm so that every firm and business can get the maximum benefit.
Then we can say that there is a huge contribution of managerial economics to profit maximization and determining policies. It also helps in doing it.
3. Help in Business Planning
Business economics is very useful in planning a complete prospect among the successful operation and production of any business or firm.
Which acts as a balance bridge between the production tools and operating systems and where to go.
So, this is the biggest and important role of business economics in any business or firm.
Related: What are the principles of business planning?
4. Helpful in Cost Control
Managerial economics decides the business is going towards profit or loss.
Managerial economics decides which way is good for the business.
And it is only possible when managerial economics plays a very big and important role in cost control decisions.
Managerial economics is useful in coordinating the various activities of a business.
5. Useful in Coordination of Business Activities
Therefore, business economics tells us that the business can see what is troubling in the future.
So Then the managerial economics gives its solutions.
So that they can be avoided and the benefits can be increased.
6. Useful In Demand Forecasting
Managerial economics provides useful tools for economics managers in demand forecasts and is useful in demanding production planning.
The managerial economy deals with future losses easily.
So that any business can be protected against future losses.
7. Helpful in Profit Planning and Control
Managerial economics helps managers to decide on the planning and control of the benefits.
Managerial Economics is synchronized between the planning and control of any institution or firm and hence its importance increases.
Thus, It plays a huge role in business decisions. Managerial Economics: Definition, Nature, Scope.
8. Helpful for Business Prediction
It is not known to anyone about what is going on in the business.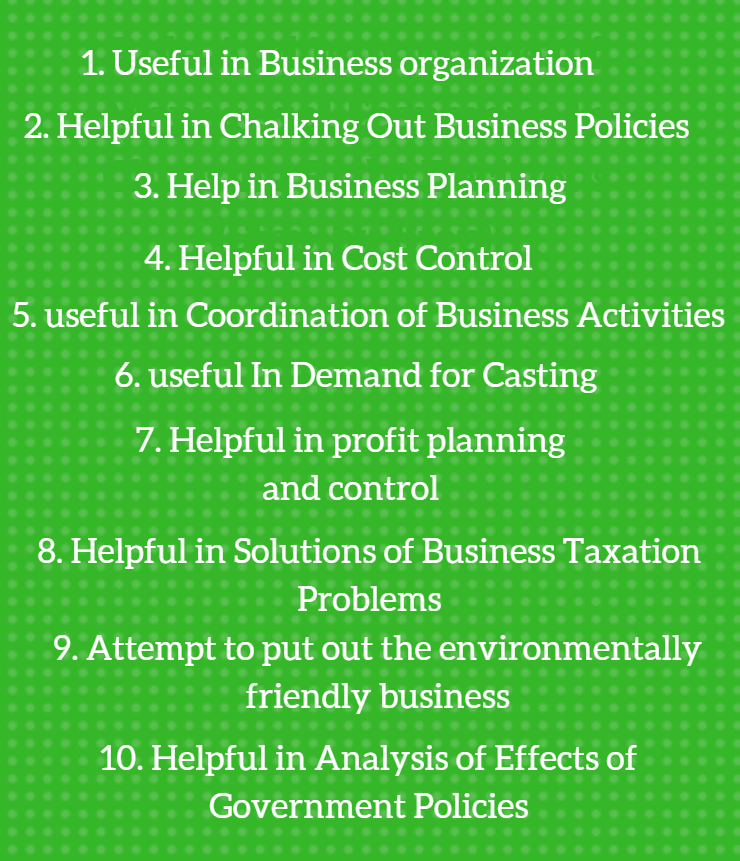 9. Helpful in Price Determination
It provides the necessary guidance in managing the pricing of its business.
This proves this in order to raise the required data in pricing and get the maximum benefit.
So, That is the major role of managerial economics in the business decision critical. Without this, no business can progress.
10. Helpful in Solutions of Business Taxation Problems
This also provides useful guidance in solving problems caused by various types of taxes done in business.
And contracting of business helps reduce problems.
To maximize profit at low cost and minimize business costs.
11. Useful in Understanding the Mechanism of Economic System
Managerial Economics/Business economics is useful in understanding the complex cause of the entire economy. From which business decisions get help.
The entire economy is very complex but business economics solves it with ease.
It is helpful to understand that also.
So we can say that business economics has a very important role and role in business decisions.
12. Helpful in Analysis of Effects of Government Policies
Business economics helps in analyzing the effect of the various policies of the Government in the operation of the business sector.
Reducing their bad influence and giving benefit to the good effect.
When the government changes the day-to-day policy which has a bad effect on different types of businessmen.
But Managerial Economics exploits this easily and benefits the business.
13. Attempt to Put Out the Friendly Business
Managerial Economics guides managers to adjust to suit the external conditions of the business.
It may be the type of external environment.
Such as government policies or business cycles, and many other conditions that affect the business. and give security business economics.
14. Supporting the Manufacture and Use of Models
Managerial Economics creates an economic model for managers to inspire their use in business.
In order to maximize production and maximum profit, at least cost can be paved.
Thus, Business economics only tells how to manage everything in a way that everything should be corrected in order to maximize profits.
Business economics has a very important role and role in doing all this work in business decisions.
15. Useful in Showing the Path of Economic Well-Being
Managerial Economics inspires managers to operate the business in such a way that the path of maximum economic welfare is paved.
16. Gives the Right Direction
Inside the business, managerial economics has a very big role because it handles that business.
He shows the right path to every member of the business, and also gives the right direction of what his duty and job.
17. Maintaining Costs
It is the job of managerial economics to say how much to spend in business and how to spend those expenses so that it can get more profit at lower costs and increase business growth.
18. Distribute Profit
In a business, managerial economics tells us how to distribute the profits and invest in where to make the business more profitable in the coming time and more growth in the business field.
19. Measurement of the Efficiency of the Firm
Managerial Economics provides useful tools for managers in measuring the efficiency of the business firm.
That's why managerial economics plays a big role In choosing the right decisions in helping business in many ways.
It shows the firm's successful operation 1. demand forecasting, 2. Business planning and profit maximization and economic well-being.
what are the importance of managerial economics
Managerial Economics creates an economic model for managers to inspire their use in business. In order to maximize production and maximum profit, at least cost can be paved.
Recommended for You: