For successful and effective participative management it's important to satisfy the worker's urge for self-expression, initiative, and self-actualization. Also to raise the worker's level of motivation through the satisfaction of his non-economic needs.
Good participative management manages resistance to change and to secure the effective and smooth implementation of decisions.
Requirements of a Successful Participative Management
It is suggested that to ensure effective workers participation in management, the following conditions must be fulfilled:
1. Clarity of Objectives
Management and workers must understand clearly the objectives of participation.
2. Free Flow of Information
There must be a free flow of information and communication between the management and the workers.
In this way, distrust and suspicion will be avoided, and workers will become responsible and mature.
3. Democratic Attitude
The attitude of the management must be broad, progressive, and democratic.
It must be willing to associate the workers to discuss the organizational problems freely and frankly with them and find joint solutions to the problems.
4. Real Workers
The representatives of workers must be drawn from the worker themselves.
The participation of outside trade union leaders should be discouraged.
5. Mutual Faith
The existence of an atmosphere of trust, faith, confidence, and recognition is a must for cooperation between the workers and the management.
There must be a genuine desire on the part of the management and the workers to understand each other to arrive at decisions acceptable to both parties.
Learn More: Things Required for Collective Bargaining Succeed.
6. Strong Union
Strong and effective trade unionism is necessary for the success of participative management.
Politicians and, the multiplicity of trade unions defeat the purpose of participation and management.
7. Providing Training
For successful participation of workers in management, it is necessary that the workers are sufficiently informed about participation programs in the enterprise and are given proper training in the field.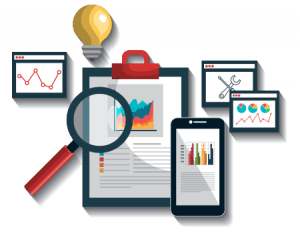 They must be educated about what is expected of them.
8. Change of Heart
The effectiveness of participation depends on a change of heart on the part of employers and employees.
To expedite these positions, some sort of legislative action is also necessary.
There should be no tension in the relations.
9. Continuity
WPM must be an ongoing process.
It should not be treated as a one-time affair.
WPM should not be used merely as a fire fighting instrument for handling industrial relations.
10. Financial Cost should be Regulated
The cost of participation should not exceed its benefits and values.
Workers cannot devote all their time to participate at the cost of their work.
Related: Basic Limitations of Workers Participation in Management,
11. Congenial Work Environment
Participation requires a congenial work environment to motivate workers to give wholehearted cooperation for its success.
12. Proper Implementations
Worker's participation must be an ongoing process and should not be treated as a one-time affair.
Worker's participation should note merely a fire fighting instrument for handling industrial relations problems.
Recommended for You: