In the Self-balancing system, we must justify the nature of error whether it affected the total of the subsidiary book or it is related to the transfer of the amount from one Ledger to another or it is committed to posting from journal to ledger accounts.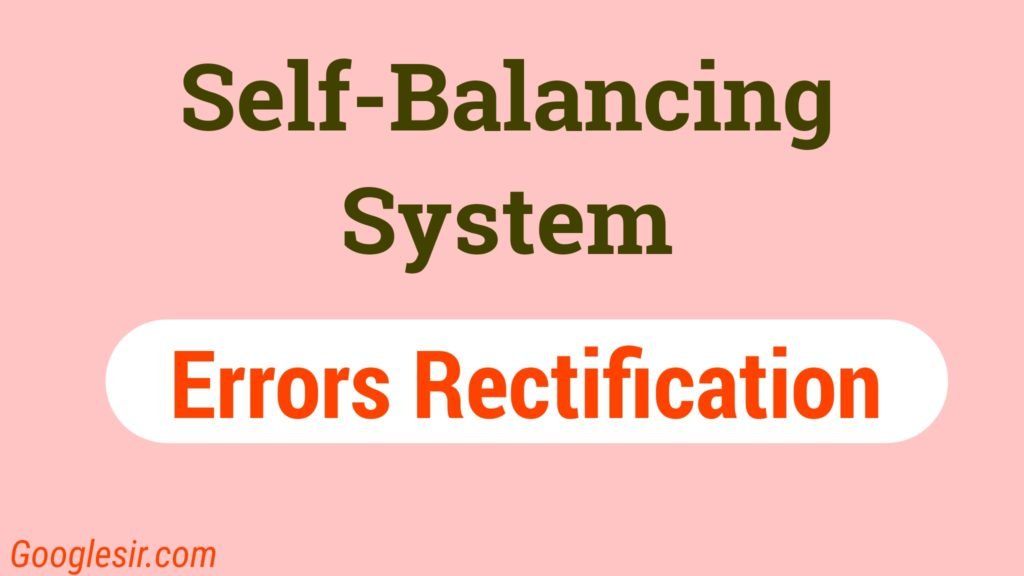 Errors under Self-Balancing System
Error in affecting the total of 1. Sales journal 2. Purchase journal 3. Return inward journal 4. Return outward journal 5. bill payable journal 6. bill receivable journal and 7. cash Column for received from Trade Debtor's overpayments to trade creditors are covered in this category.
Read More:
Two journal entries are needed for the rectification of such errors as one for the usual rectification entry and another for self-balancing entry.
In the later entry is made to rectify the affected adjustment account. if the error does not affect the total of any journals, only usual correcting anti is needed.
Thus, for the rectifying the error related to transfer of an account from one ledger to another, one transfer entry and to adjustment, entries are needed.
Read More