India is a developing country where 40% of its population is leading the life below the poverty line. Unemployment, illiteracy, poverty, low per capita income, low productivity are dominant problems of India.
The buying power of people is poor. People struggle hard to fulfil their basic necessities.
Missions of our people are getting rid of degrading and demoralizing poverty. The level of industrial development is also very low. Business activities are not progressing fast.
The tastes and likings of the consumers are not high.
They have no habits of purchasing a luxury or convenience gods. They simply meet out their requirements.
Related:
18 Key Success Factors in Retail Business (With Examples).
The level of competition is not high.
In India, departmental stores are in no way comparable to the giant stores of the UK and the USA.
Reason for Slow Development of Departmental Stores in INDIA
Because of the following reasons, the departmental stores are not much popular in India:
1. Dearth of Capital
Dearth of capital in India hinders the growth of departmental stores.
2. High Prices
Prices in such stores are high due to increased operating costs.
3. Building problems
Acquiring big buildings in the midst of the city is also difficult.
Related: 18 Major Advantages and Disadvantages of Supermarkets.
4. Limited Needs
There are limited needs of people in India.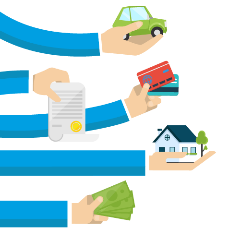 5. Ignorance
Indians are quite ignorant of the importance of departmental stores.
6. Lack of Cities
We have more villages than cities in India, and departmental stores are the requirements of metropolitan cities.
Related: 11 key Differences between Departmental Store and Chain Store (Explain).
7. Low Income
Due to the low income of people, their busing capacity is also limited.
8. Lack of Credit Faclities
Indian consumers are in a habit to buy goods on credit.
On the other hand, departmental stores lack the facilities for credit sales.
Most of the farmers buy goods on credit and make payment only when they get the money from their rare sources.
9. Lack of Flexibility in Operation
These stores also lack flexibility in their operations.
Most of the salesmen are salaried people.
They do not show any efficiency and they lack incentives and motivation in these stores.
Related: Top 9 Advantages of Logistics or Physical Distribution (Explained).
10. Limited Goods
These stores keep limited products and limited varieties of articles.
On the other hand, Indian consumers always like to see as many varieties as possible.
These reasons have discouraged the fast development of departmental stores in India.
Thus, now you know what is the reason for the slow development of departmental stores in India?
Related: