Business Process Outsourcing (BPO) is a subset of outsourcing that involves the contracting of the operations and responsibilities of specific business functions (or processes) to a third-party service provider.
Through outsourcing, a firm can get various tasks done by specialized agencies. For example, it may entrust repair and maintenance of air conditioner and other electronic gadgets to a specialist firm.
Outsourcing is popularly associated with IT Enabled Services (ITES) and is also known as Business Process Outsourcing (BPO). Knowledge process outsourcing (KPO) and legal process outsourcing (LPO) are some of the sub-segments of the business process outsourcing industry.
Originally, this was associated with manufacturing firms, such as Coca Cola that outsourced large segments of its supply chain.
Related: Top 12 Factors Affecting Business Finance (Complete List).
In the contemporary context, it is primarily used to refer to the outsourcing of business processing services to an outside firm, replacing in-house services with labor from an outside firm.
BPO that is contracted outside a company's country is called offshore outsourcing. BPO that is contracted to a company's neighboring (or nearby) country is called nearshore outsourcing.
Merits of Business Process Outsourcing (BPO)
Following are the merits of business process outsourcing (BPO):
1. Flexible
A merit/advantage of BPO is the way in which it helps to increase a company's flexibility. However, several sources have different ways in which they perceive organizational flexibility.
Therefore, business process outsourcing enhances the flexibility of an organization in different ways. Most services provided by BPO vendors are offered on a fee-for-service basis. This can help a company become more flexible by transforming fixed into variable costs.
A variable cost structure helps a company responding to changes in required capacity and does not require a company to invest in assets, thereby making the company more flexible.
Related: Top 10 Need and Importance of Finance in Business.
Outsourcing may provide a firm with increased flexibility in its resource management and may reduce response times to major environmental changes.
2. Cost-Effectiveness
There is no doubt about this advantage of outsourcing. Outsourcing IT requirements save 35% of the company's expenditure.
One can always resort to Offshore Software Development to implement huge projects which may not be affordable to a company in the western world.
Offshoring not only takes care of the development costs but also slashes hiring costs, training costs and cost of infrastructure to a great extent.
3. Focus
Another way in which BPO contributes to a company's flexibility is that a company is able to focus on its core competencies, without being burdened by the demands of bureaucratic restraints.
Key employees are herewith released from performing non-core or administrative processes and can invest more time and energy in building the firm's core businesses.
Also, Read 13 Main Advantages and Disadvantages of Lease Finance.
The key lies in knowing which of the main value driven to focus on – customer intimacy, product leadership, or operational excellence.
Focusing more on one of these driven may help a company create a competitive edge.
4. Speed
BPO increases organizational flexibility is by increasing the speed of business processes.
Supply chain management with the effective use of supply chain partners.
Business process outsourcing increases the speed of several business processes, such as the fragmentation of core-process and non-core process in the case of a manufacturing company. Top business process outsourcing companies list.
5. Growth
A company can maintain growth goals while avoiding standard business bottlenecks.
BPO, therefore, allows firms to retain their entrepreneurial speed and agility, which they would otherwise sacrifice in order to become efficient as they expanded.
It avoids a premature internal transition from its informal entrepreneurial phase to a more bureaucratic mode of operation.
Related: Top 11 Tips for Managing Small Business Finances.
Finally, flexibility is seen as a stage in the organizational life cycle.
6. Skilled Manpower
For Example, India has a large pool of technically skilled and English proficient population, thus making it favorable for making it an outsourcing partner.
A company may be able to grow at a faster pace as it will be less constrained by large capital expenditures for people or equipment that may take years to amortize.
Demerits of Business Process Outsourcing (BPO)
Following are the demerits of business process outsourcing (BPO):
Although the above-mentioned arguments favor the view that BPO increases the flexibility of organizations, management needs to be careful with the implementation of it as there are issues, which work against these advantages.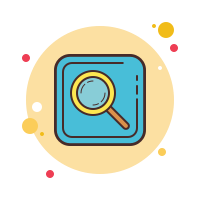 1. Communication Challenges and Different Standards
Sometimes in the business of Outsourcing communication problems are usually coming.
For the better communication service provider have to use email and instant messaging program because it's online communication.
Sometimes telephone communication is the obstacle for this business.
Related: 11 Non-Economic Environments Affecting Business Environment.
2. Time Zone – A Double-Edged Sword
Time zone would be creating disadvantages of outsourcing.
Because vendors and customers are in different countries so in that case, they have to understand the difference between the time for online meetings and requirement between the customers and vendors.
3. Loss of Control
Because of some misunderstanding, the company will lose control all over the project in that case the company has to clear all things.
That means transparency must have to in the business of Outsourcing.
Related: 18 Major Factors Affecting Capital Structure (Complete List).
4. Service Provider wants to Diversify and take more Projects
To diversify the business of IT Outsourcing, service providers' wants to take more projects and in that case, sometimes they cannot give better preference for all projects.
5. Customer is Novice
Many times, the customer is a novice and in the effort to satisfy him, the project may go haywire.
6. Other Problems
Which arise in Practice, are A failure to meet service levels, unclear contractual issues, changing requirements and unforeseen charges, and a dependence on the BPO which reduces flexibility.
Read More: 18 Nature and Characteristics of Entrepreneurship.
Consequently, these challenges need to be considered before a company decides to engage in business process outsourcing.
Explained
BPO is typically categorized into back office outsourcing – which includes internal business functions such as human resources or finance and accounting, and front office outsourcing – which includes customer-related services such as contact center services. In other words, 'Customer Care' account for the bulk of call center activities with 24×7 handling of inbound(customer queries and grievances) and outbound activities(customer surveys, payment follow up, and telemarketing).
A further issue is that in many cases there is little that differentiates the BPO providers other than size. They often provide similar services, have similar geographic footprints, leverage similar technology stacks, and have similar quality improvement approaches.
Thus, now you know the Merits & Demerits of Business Process Outsourcing (BPO).
Read More