Marketing control is an essential part of the marketing function. All the marketing activities are planned and implemented with the objective of achieving marketing goals. Marketing control provides the means whether the desired goals have been achieved or not if necessary, applying corrective measures so that the performance takes place according to plans.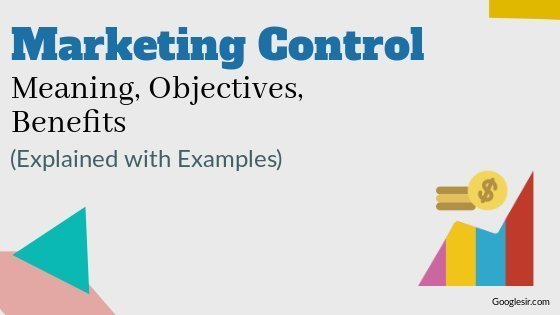 It involves the determination of standards and yardsticks, gathering information on marketing performance, doing comparisons to identify deviations and suggest corrective measures whenever these are needed.
Marketing control is a step-through which the success of marketing efforts can be assessed, present and prospective problems could be identified and steps are taken to resolve them in order to achieve marketing goals.
Related: Marketing Audit: Meaning, Process, Characteristics, Objectives.
It aims to improve the productivity and profitability of marketing activities.
Objectives of Marketing Control
The purpose of marketing control is to keep the marketing activities on the right track and align them with the plans and goals of the organization.
It ensures whether marketing plans are executed properly and the progress towards the goal is made.
It fulfills a number of objectives:
To evaluate the marketing activities of the organization.

To ensure proper implementation of marketing plans.

To ensure consistency and uniformity of marketing activities.

To detect divisions with reasons and providing solutions to remove them.

To provide yardsticks to measure marketing performance.

To ensure optimum utilization of available resources.

To find out comparative positions of various products in terms of cost and marketing activities.

To measure the performance of marketing personnel and providing the necessary guidance.

To provide information for marketing planning and revision of marketing standards.

To establish coordination among different departments and linking marketing programs and resources with the company goals.
Related: 17 Powerful Consumer Sales Promotion Techniques (Explain).
Benefits of Marketing Control
Marketing control plays an important role in marketing planning and its successful implementation.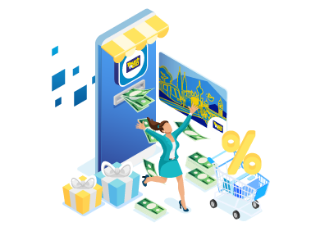 The benefits of marketing control are listed below:
Marketing control helps in keeping all marketing operations in the right direction.

It helps in improving the performance of the Marketing department.

An effective marketing control system help the marketing manager to delegate his authority to the lowest possible extent.
It helps in better utilization of marketing resources resulting in an increase in the productivity and profitability of the Marketing department, which contributes significantly to the progress of the business. 13 Powerful Middleman Sales Promotion Techniques (Explain).
Marketing control improves the effectiveness of marketing planning. In fact, both go hand-to-hand. Control is the only means to ensure that the plans are being implemented. It also points out the shortcomings of planning.

It minimizes the chances of mistakes being reputed in the future by suggesting preventive straps.

It helps in the coordination of the activities of various departments.

It helps in marketing decision making.
Thus, now you know the Benefits and Objectives of Marketing Control