Personal selling has a vital role in pushing sales of the company's products. It is the only method available to market some specific products and services.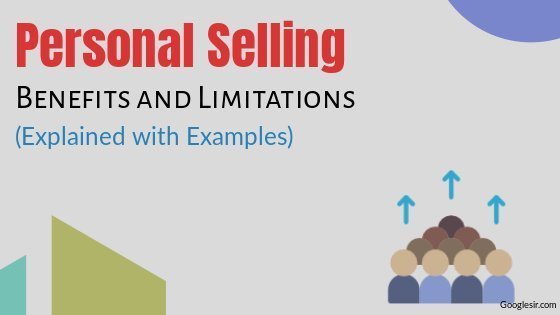 Benefits of Personal Selling
Important benefits or merits or advantages of personal selling are as under:
1. Helpful in Getting New Customers
Personal selling helps in discovering and getting new customers.
In personal selling, salesman concentrate upon attracting the attention of new customers and encouraging them to buy the goods.
2. Help in Trust Building
The required demonstration is possible in personal selling. Product features, according to the requirements of customer can be demonstrated in his presence.
It provides enormous help in trust bidding in the mind of customers.
Personal selling is the only tool of all the marketing efforts of an enterprise through which doubts and confusions of customers may be removed because buyers and sellers come into personal contact in personal selling.
Related: 7 Powerful SalesForce Promotion Techniques (With Examples).
3. Helpful in the Demonstration of Products
Personal selling demonstrates the products before customers.
It provides an opportunity for the customers to see the practical use of the product and to understand it thoroughly.
4. Helpful in the Communication
Personal selling is the most effective tool for communication between buyers and sellers.
It communicates the problems, doubts, and grievances of customers to the management.
5. Effective Pre-Approach
In advertising presentation is structured, but in personal selling through effective pre approach, the number of required information regarding prospects can be connected.
With the help of effective pre-approach, the customer-specific presentations may be tailored.
Related: 15 Main Advantages and Disadvantages of Sales Promotion (Explained).
6. Effective Prospecting
In personal selling through effective prospecting prospective customers can be identified, which is not possible in advertising.
7. Helpful in Product

Improvement
As personal selling is the tool through which sellers come to know about the problems and grievances of customers, it provides an opportunity for them to know the defects of the product and thus, provides an opportunity to improve product specifications and services.
8. Helpful in Real Sale
Advertisement and sales promotion are the tools which encourage consumers to buy a particular product while personal selling is the tool that actually sells the product to them.
Related: 13 Main Types of Retailers in Marketing (With Examples).
9. Effective Presentation
Effective presentation and sound personality have a tremendous role in getting success in personal selling.
Due to these factors sometimes prospect feel unable to say 'no' to the salesperson.
10. Helpful in Non-Selling Activities
Marketing operations may be made economical by the performance of non-selling tasks from the salespersons.
Non-selling tasks are performed along with selling job.
Thus, selling cost by be reduced.
Personal selling is helpful not only in the sale of goods and services but also in many non-selling activities like marketing research, sales forecasting, after-sales services to the customers and removal of the problems and grievance of consumers.
Related: 31 Factors Affecting the Choice of Distribution Channels (Explained).
11. It Provides Social Inspiration 
Personal selling brings the seller and buyer close to each other. They become friendly with each other.
Salesman behaves not only as a salesman but also as a friend and guide, while the customers believe in the advice of the salesman.
12. Advantage Professional Salesperson
In the initial stage to get settled in markets, the firm can take full advantage of the qualified and professional salesperson.
13. Goal-Directed Activity
Due to goal-directed activity, the proportion of wastage of effort is minimum in personal selling. Thus, the success rate in personal selling is higher in comparison to advertising.
Related: Top 12 Strategies & Policies of Pricing in Marketing (Explained).
14. Sound Flexibility
Personal selling possesses sound flexibility.
The salesperson can immediately redesign his presentation keeping in view the gestures, posters, and reactions of the prospect.
15. Objections Handlings
Objections and quarries of prospect can be answered immediately by the salesperson.
16. Customer Relationship Marketing
Customer relationship marketing (CRM) is becoming popular day by day salesman regularly visits the customers and can develop strong personal relations with them.
Related: 18 Reasons and Importance of Product Innovation (Explained).
Limitations of Personal Selling
In spite of the number of benefits from personal selling, there are some limitations also.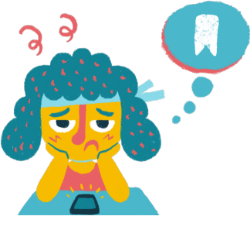 Personal selling, though very useful in selling the goods and services of the enterprise, cannot be said to be free from limitations.
Main disadvantages or limitations of personal selling as under:
1. Increasing the Cost of Sales
Enterprise has to spend heavy amount on traveling allowances, commission aand salaries of its salesman.
It increases the cost of sales which is added to the price of products.
The cost of personal selling is high. Marketing Companies spend about 1% to 3% on advertising.
Whereas, the expenditure on personal selling comes around 10% to 15% of the total turnover.
Bonus: Personal Selling: Meaning, Characteristics, Functions, Roles (Explained).
2. Difficulty of Reporting at Right Time
Personal selling can be effective only when the salesman reports at the time when the buyer is in a position purchase it is very difficult to know this time correctly and to report at this time.
Thus, it has been the experience that the proper time of selling becomes a question.
3. Lack of Efficient Salesman
Success of personal selling depends exclusively open the ability, capability, and experience of the salesman.
Qualified, trained and experienced salesmen are not available in the required number or are available at a very high cost.
Thus, the availability of trained and experienced salesmen is another important limitation of personal selling.
Related: 25 Major Benefits or Advantages of Branding (Explained).
4. Limited Applicability
The Application of personal selling is confined to some specific circumstances where – number of customers is limited, the unit price of the product is high, the product is of Technical nature, the firm is having Limited funds – and when there is a need to match the product with customers requirements.
5. Scarcity of Skilled Salespersons
Personal selling requires skilled and trained people.
A marketing company may face problems in getting the requisite number of skilled salespersons to perform personal selling task.
Thus, now you know the Benefits and Limitations of Personal Selling.