There are more strategies to build a successful career and life. It is not necessary to make major changes to achieve success in career and life. If you prepare to make small changes in everyday life, then you can get success.
Let us know how we can achieve success by following certain golden rules in life and career.
Hundreds of skills are available to achieve success. You can choose your best approach.
Many things can be addressed to define a successful professional. In addition to backgrounds, domains, and circumstances, they have some good habits that they follow every day.
Following a simple routine every day, you can get results with time so that you will learn to move forward in your life and career.
Golden Rules for Success in Life And Career
Following are golden rules for success In life and career:
1. Create Work-Life Balanced
Life is multi-dimensional but lives in the present for success.
Keep family and work apart, let family or work stress do not dominate one another. Do different things between your friends and the office staff. Do different things differently.
So, do not do personal work at the time of the office. Treat different aspects of life differently.
Not bringing personal life and professional together the first stairs of your success is that if you do this then no one can stop you from being successful.
This will increase your personal experience for both your personal life and professional life.
Related: 13 Biggest Challenges Business Leaders Face Today (Updated).
2. Keep Learning
Knowledge and skills are tools from which income can increase and career goals can be achieved.
Extend knowledge continuously, try to learn from the person you meet. Please read something every day. Do not miss a chance to learn.
Do you know whoever Billionaires are spending 30 minutes of the day for reading books and want to learn from people?
When you learn from others, then you will improve and you will be able to move forward in your life and career.
Then You will get success in your life.
3. Limited Will Power
The third rule to be successful in career and life is that having fewer decisions in less time has a negative impact on Will Power.
Choose a small positive option and continue for 1 month so that it starts blurring in behavior and becomes habitual.
Many successful habits contribute more to success.
You have learned to do one thing at a time, not involved in many things, otherwise, you will not be able to focus on any one task which will prevent you from succeeding.
Related: Top 12 Features of Good Planning in Business (With Example).
4. Increase Your Energy
With more energy, you can complete more work. So get more energy.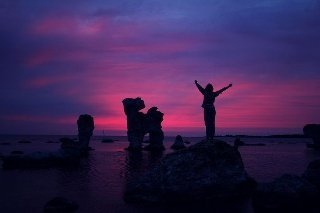 Eat right to increase the energy level and make regular yoga. Most of your emotional energy can be invested by investing in family, friends, and any interest.
Because if your body is healthy then you will be able to do any work.
Otherwise, if you are unhealthy you may fail. So, focus on your health and follow Health Reliable Rules so that you have the energy to work in.
5. Be Positive
You can never be successful if you think that success can never be achieved.
A positive person always feels that there is always some way. And in the end, it will always be successful Remember, by nurturing negative thoughts, you become your biggest enemy.
Instead of focusing on things, you start thinking that it can not happen.
The most important thing you will achieve is what you will need.
That's why you always get ahead in career and career with positive thinking, you will succeed.
Related: 8 Main Applications of Marketing Research (Explained).
6. Complete Your First Responsibility
You are your first responsibility, so understand and prioritize your needs. Visualize your future.
Choose the values or principals that are in line with your future. Find out how you can reach your future.
Now make a list of those actions that you will make regular and habit.
You work hard for your success and make those habits a part of your life. Understand the values and presentations that exist in your life and understand it.
Because that will help you to make the biggest contribution to your life and career success.
7. Be a Dreamer
If you dream of something, you can achieve it too. Most people rely on being a liar.
They do not want to go out of their comfort zone. But successful people dare to dream.
They take a risk by looking into the investigation and fulfills the dream.
Abdul Kalam also said that dreams are not those who see you sleeping, dreams are those who do not give you sleep.
Related: Elon Musk's Top 12 Tips for Every Entrepreneur & Student (@elonmusk).
8. Know Purpose
People who do not run behind the small happiness that they get instantly and are not satisfied they get better results in life.
You should make a big objective rather than income. Join this to make faster progress.
If your thinking is small then you will get as much as you think. If you think big, you will work hard to get them.
So that you will definitely get success because you think big and understand your goals.
If you get small success then you have moved forward towards the big success to come. This is the biggest step to succeed in life and career, which you must overcome.
9. Connect With Others
Learn the art of conversing with others. Try to connect with people. If you do not understand anything then ask questions. Thank you for helping people.
When a person is saying something, then hear it without any judgments. When to understand something, then be completely calm.
This is one of the best ways that you can be successful in your life and career, as long as you do not listen to others, you will not listen to others.
It is essential that you want to listen to others and learn from their talk, then you will be able to learn new things and move on in life.
10. Importance of Attitude
You can not bulk your words on others, any work or anywhere in life. Because it tells your Attitude if you keep such Attitude, then it falls into a bad category.
If you are an employee of a company and tell such Attitude there, then the company will offer a great Attitude person and will take you out. So you always keep your temperament in control.
All you have to do to know how to speak. Only then will you succeed in your life and career.
Related: 10 Smarter Ways to Save Money in Small Business (Explained).
11. Ten Minutes Rule
Have a workplace or meeting You should always have a habit of reaching it 10 minutes earlier.
This allows you to get the right approach with work or meetings. This has a great effect.
This increases the likelihood of getting many new opportunities. And your manager also feels that you are showing interest in your work and he can also give you a promotion. Their impression is also good in front of them.
12. Right Work
Have you decided on hard work? Have you ever thought about when you said hard work?
Find the right openings for continuous learning and growth. When the opportunity comes, try the right place and at the right time. Work-based on results.
This is the biggest rule to be successful in your life and career.
If you follow it then nobody can stop you from being successful. You do not leave any shortcomings to do your work.
The best way you can do your work is to do your work as well. So that you get a good reward for your work.
13. Focus on Work
Successful people take all the steps they need to keep on track. They stay away from everything that distracts their attention.
They do not make any excuses.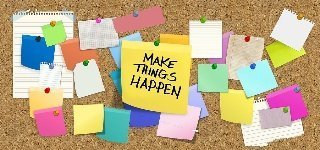 So, They take any work and keep doing it until they achieve the desired success.
Related: 11 Ways Billionaires Think Differently Than You.
14. Focus on Passion
Those people who are alive are talking about their work or their life. Then their face shines. They love the things they are doing.
They are very attached to their work, their family and their lives.
That is, he cares about everything that is a part of his life, he does not like to sit in the desperate condition in life.
You are excited about your passion and focus on your passion.
15. Do not be Afraid of Failure
Successful people are never afraid of failure.
They accept failure and move forward.
Under any circumstances, they do not accept defeat.
They learn from mistakes, so you should always learn from your mistakes and improve them and move on to success in their life and career.
16. Do Not Compare to Others
If you look at any successful person, you may think that such a person has succeeded because his fate has supported him, but he never forgot that he had created this destiny from his happiness.
They believe that if hard work is done then there is no need for fate.
Such people create their own fortune themselves.
Therefore, you also pay attention to your actions, pay attention to your work and do not worry about the reward or success.
If not today or tomorrow you will get its reward.
Related: 11 Biggest Reasons Why Startups Fail (How to Prevent It).
17. Learn from Life
Successful people refuse to stay with the person who had ever walked together before.
He always keeps on moving forward in work, in himself, in relationships, in knowledge, in spirituality and in many other things.
They know when and where in their city, country, and the world, where else is happening.
He always tries to know new ones. You also have to walk with everyone in your life.
And you have to focus on moving your life and career forward in the right direction by using what you have today.
Read More