Starting a business is really great in itself, in this you have a long To-Do list and you have to work differently from time to time. In such a case it is really difficult to deal with everyone, even if you are not making money for your business, then it is nothing more than a hobby.
By organizing your small business finances properly, you can take your business towards success and achieve your profits and goals.
There are many ways in which you can organize business finance, just like personal finances.
Tips for Money Management for Small Business
Following are the tips for money management for small business:
1. Track Your Earnings
To organize business financing, it is very important for you to know how much you are earned. You can track your monthly, weekly, and yearly earnings.
So that you can better understand how much money you are making for your business.
You can use a spreadsheet for this. And can divide your earnings into categories that show what your business earns different streams.
In this way, you can track earnings and adjust your finances
Related: 10 Smarter Ways to Save Money in Small Business (Explained).
2. Track Your Expenses
If you are keeping track of your earnings then you also need to track your expenses.
Entrepreneurs have important expenses, which they have to give so that their business continues.
You can reduce your business expenses on your tax and reduce your taxable income.
The way you track your earnings, you can track your expenses as well.
This allows you to track your expenses regularly and make sure that you are not being wasted which is very important.
3. Paper-Less Work
If you want to organize your business, you have to digitize most of your financial paperwork.
You can digitize your documents and save them using Third-Party Service.
You do not have to handle all the things on the computer if you want to keep some hard copy, then you should divide them according to the category.
And they should be arranged in the cabinets so that your expenses will be reduced and you will be able to organize your work at less cost.
Related: 17 Role and Importance of Small Scale Industries (Economy).
4. Payments
Entrepreneurs want them to have an easy and smooth way of getting Payments.
To do this first you have to decide how you will make the payment.
This decision depends on how your business works if you are providing any service, you will have to send an invoice regularly.
If you are selling a product, you will need to get credit card payments or set up an online card option on your website.
By making payments easier, you will be able to manage business financing properly so that your business will grow and grow.
5. Arrange Money Meetings
You have to schedule your time to keep small business finances organized. And business finances will have to be seen regularly.
Your earnings and expenses will keep changing so it will be better than you keep checking all expenses from time to time and keep updated on all the things.
Add a weekly finance meeting to your calendar so that you stay organized and not backward in anything.
If you can not manage business financing properly then it becomes difficult to remain productive, which is not right.
6. Keep Business Safe
Every business needs its level of security. For this, you should take insurance for your business.
This allows you to separate the identity of your business and keep your business finances aside as private financing.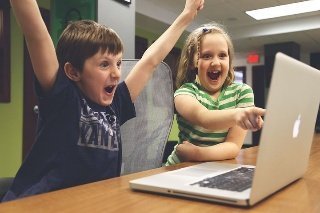 If you want such financial services that are affecting your business.
If you keep your personal property from them, then you must secure your business.
n this way, you can organize your business finance and stay safe even.
Related: 15 Tips for Starting A Small Business With No Money.
7. Separate Bank Account
As soon as your business starts making money, you need your own separate finances.
You should always keep your personal and business finances separate and have separate bank accounts for both.
For the business, you can open a separate Current Account or open a separate personal account and use it for business.
If you do not do this and you use the same bank account for personal and business, you may be confused in many places.
That's why it is better to have a separate bank account for your business.
8. Stop Big Expenditures
In your small business, you do not have to spend too much in the beginning, you may have to take the heavy financial burden.
For things like bonuses, promotions, you do not have to think about starting a business only when your business grows a little bit, then you should think of a bonus or a scheme for your Employee.
More: Top 12 Importance of Effective Communication in Business
9. Marketing Investment
Spend whatever you spend on the marketing or promotion of your business as you think and spend.
Because it is commonly seen that small businesses spend money on marketing only, They can't succeed.
10. Minimum Expenses
You should try to spend the least amount of money for your business.
Whether it is travel expenses or general office expenses.
Before you do each expense, think about how it will affect the finance budget of your small business.
11. Control Extras
Do not spend in your small business initially on business cards or marketing materials, cards inventory, because it increases the cash flow of your business, which is not right from anywhere for your financial budget.
So you should always plan and plan your small expenses by plugging them out.
Thus, now you know the good tips for money management for small business.
Read More