Prospecting is identifying potential customers of the company's product or services and then qualifying them means ascertaining that they are right persons for approach. A list of Potential customers can be prepared from the number of sources.
Ways to Find Potential Customers for Business
The important sources from where the list of potential customers or buyers of the product or services can be prepared from the following sources.
Organized Sector or Large Organisation

Underganised Sector

Existing Customers.

Friends and Relatives.

Referred Persons.

By Observation.

Telephone Directories.

Trade Directories.

Newspaper and Magazines.

Influential Persons.

Cold Canvassing.

Social Directories.

Government Publications.

Marketing Research Companies.

Advertising Agencies.

Internet/Online.
A detailed description of these ways to find Potential customers are as under:
1. Organized Sector or Large Organization
As a source of prospecting the salesman should give top priority to the organized sector or large organizations.
potential customers in large volumes may be available in the organization.
Easily the list of employees may be obtained from the establishment department. A list of potential buyers may be prepared from available information.
This source of prospecting is time-saving and economical because the salesman has to serve at a single place. Servicing also becomes very effective.
Related: 10 Main Types of Salesman for Selling Products (Explained).
2. Unorganized Sector
Salespersons generally ignore the unorganized sector.
This sector involves persons employed in small ad tiny industries. It also comprises self-employed persons, vendors having a small establishment.
The tendency to underestimate the should be avoided.
For example, even "Hawkers", selling newspapers in big cities, earn somewhere between five thousand to ten thousand per month.
Thus, the list of potential buyers may be prepared from the unorganized sector.
3. Existing Customers
Existing customers are another source of prospecting. Existing customers are those to whom salesman has already sold his product. These maybe are further scope to sell another product.
For example, if an insurance agent has sold a specific policy to any customer. After a time gap to the same customer, another policy can be sold. Appropriate policies could also be sold for his wife and children.
Related: How to Become a Successful Salesman? 33 Qualities (Complete List).
For this purpose, the salesman has to keep a systematic record of his existing customers.
The help of the computer may be very useful in this regard.
It should be kept in mind very well that existing customers will provide further business only when satisfied with the services of salesmen and the right product keeping in view of customer's requirements is sold.
4. Friends and Relatives
Potential buyers for products or services may be also identified by the salesman out of his friends and relatives.
For this purpose exhaustive list of friends and relatives may be prepared by the salesman.
For this extensive list, the salesman can select prospective buyers.
Keeping in view intimacy with friends and relatives list may be categorized in A, B and C. Salesman should give top priority to A, moderate to B and reasonable to prospects falling in C category.
Related: 18 Benefits and Objectives of Marketing Control (Explained).
5. Referred Persons
Referred persons are those persons who have been provided by the persons with whom salesman is making contact.
Sometimes it happens that friends, relatives or prospect refuses to buy the product, but they can suggest names of suitable persons to whom product could be sold.
List of referred persons should be prepared very carefully, comprising name, address and telephone number, both landline and mobile, if any.
It will provide enormous help to the salesman in contacting referred persons.
If any referred person becomes a customer, then a salesman should be generous in extending sincere thanks and gratitude to the person who has recommended his name. By this gesture, the salesman can obtain new names from him.
6. By Observation
It is said in personal selling that if the eyes of a salesman are open, ear and mind is active, he can find the customer from anywhere.
By careful observations, the prospective buyers may be identified from informal groups, get together, social and religious functions.
True Example
In one "Life Insurance Agent Meet", one leading agent cited interesting experience there. In the mouth of March, his wife was hospitalized for major surgery. When the branch manager asked about his target fulfillment, he showed his inability due to his personal problem. Fortunately, surgery was successful and the wife was recovering fast. In the hospital, the agent thought that no need to worry. In the free time approached the staff members of the Hospital to sell the appropriate products to them. As a result in the period of 25 days stay in hospital. He sold 24 policies to the staff members of the hospital.
It is an eye-opening example of a salesman explaining the strength of Observation for the search of potential customers.
Related: 17 Powerful Consumer Sales Promotion Techniques (Explain).
7. Telephone Directories
Marketing companies engaged in telemarketing, mail ordering selling, direct marketing, and pharmaceutical industry widely use telephone directories as a source of prospecting.
For example, it is very effective and convenient for medical representatives to select the names of doctors from telephone directories.
Salesman of Marketing firm engaged in the Publication industry may select names of professors from telephone directories.
This source is very time-Saving, provides a postal address and contact number of prospective buyers. The number of potential buyers may be contacted in a limited type by the salesman.
Thus, it increases the speed of selling. Yellow pages of telephone directories may be very useful in this regard.
Related: 17 Key Features of an Ideal Compensation Plan (Explained).
8. Trade Directories
Different trade associations publish directories comprising names, addresses, telephone numbers, fax numbers, email and addresses of their members.
Trade directories contain full information regarding the association, its governing body, and the list of life members.
These trade directories serve a very useful purpose when the target market of the firm is the trade and business community.
Salesman can prepare trade wise, area wise and potential wise list of potential customers for their product and services from these trade directories.
This source to identify potential buyers is time-saving, economical and effective.
9. Newspapers and Magazines
Again if the target market of the firm is businessmen and traders the names of prospective buyers may be selected from newspapers.
Particularly at the time of festival Seasons, newspapers are flooded with advertisements of traders to inform the customers regarding their products. These advertisements contain the name, addresses, telephone numbers, etc.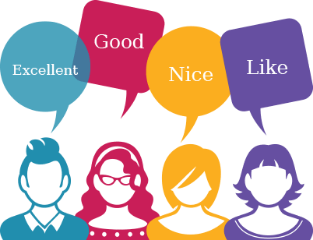 Salesmen can identify potential customers through careful study of these newspapers. Trade wise and area wise list of potential buyers may be prepared from these newspapers.
Prospective buyers may also be identified from business magazines. Big and moderate marketing companies give advertisements in these magazines.
Related: 21 Benefits and Limitations of Personal Selling (Explain with Examples).
Business magazines are an important source of prospecting to identify institutional buyers.
10. Influential Persons
Influential persons are those who have their own image and reputation. The influential person has great sociality, thus, they function as opinion leaders of the society.
These influential persons may be approached by the salesman and may be requested to suggest the names of potential buyers.
The success rate in this source will be higher because these persons have influence and prospect over the prospect.
11. Cold Canvassing
Cold canvassing is a method of making contact with unknown persons at their residence or workplace to sell the product or services.
Very productive results may be achieved by the salesman if the prospects have not been approached earlier.
12. Social Directories
Particularly, in countries, these social directories play their Vital role for prospecting. In every city and town, each society belonging to a specific caste publishes the social directories.
In the big cities, these directories are published area wise.
Related: 7 Famous Individual Training Methods for Employees (Explain).
These social directories comprises the name of the head of the family, name of his wife, name of children, their age, education, and Matrimonial information, job information and details of earnings about the family members is also given in these social directories, along with address, telephone numbers of Residence and office or workplace.
Salesman can identify prospective buyers from these social directories for their products or services keeping in view the geographical location, income and educational standards of the members.
From the composite information about a family, the salesman may prepare different lists of potential buyers for different products.
This is a very economical and time-saving source of prospecting, because these social directories may be obtained from the office of social organization at a minimum cost.
13. Government Publications
Government publications particularly by country Institute of Foreign Trade, Ministry of Commerce, export promotion councils, and commodity boards provide useful information regarding prospective buyers for different products and services in foreign markets.
Salesmen of firms engaged in international marketing may find potential customers from these Publications.
Related: Top 10 Things to Consider When Selecting Employee (Explained).
14. Marketing Research Companies
Prospective buyers may be identified from the publications of market research companies.
Important market research companies in this regard are "A.C. Nielsen" (the biggest marketing research company of the world), "Operations Research Group – Marketing and Research Group" (ORG-MARG) and the "Indian Market Research Bureau" (IMRB).
From the publications and database of these institutions, the salesman can identify the potential customers to sell their products or services.
15. Advertising Agencies
All leading advertising Agencies prepare their own database for different industries.
Important advertising agencies in this regard are Hindustan Thompson Associates (HTA), etc. Salesmen can obtain their database on payment and may identify the potential buyers.
Bonus: 37 Essential Qualities of a Successful Entrepreneur (Must Know).
16. Internet/Online
The Internet is another good source of prospecting and finding potential customers for your business.
The Internet contains enormous published data, figures, information and statistics available either free or at a nominal fee.
Conclusion
From the above sources, the salesperson can identify potential customers or buyers for his company's products or services.
Prospecting is similar to the raw material for a manufacturing firm. The quality of finished goods depends on the quality of raw material.
Similarly, the success in personal selling is depending on the quality of prospects.
For this purpose, after identifying potential buyers, the salespersons to qualify them.
It should be seen very carefully whether they have the necessary willingness to purchase the product or not. Prospect must be having purchasing power, his financial ability to pay should be evaluated carefully.
In this connection for institutional buyers, the seller can refer the prospect to credit rating Agencies. It is also necessary to identify who has the authority to buy.
In a business organization, the buying authority may be rest with an executive, a committee and even a person who is not holding any formal position in the organization.
Similarly, in the case of household customers, the authority may rest with the head of the family, wife, elder son, relative or friend.
Thus, identifying authority to buy is necessary to prevent the wastage of efforts by the salesperson.
Finally, the prospect must be approachable. If the prospect is very sound, but it is not approachable, it has no meaning to the salesperson. and you know the Ways to find potential customers for your business also.