In the business world, All facilitating activities of trade are means of employment and the entrepreneur may adopt any of these activities is an independent business. Hence, it is undoubtedly true that the entrepreneur employment generation opportunities, directly or indirectly through his business.
Recently, the service sector is increasing to provide good services to society so new avenues of employment are opened in different sectors.
Business activities mean all activities which are required in the business.
In this context, the business includes industries and trade and the subsidiary activities called (commerce).
Trade-in itself is not a complete activity, because, during the course of trade for purchase or sale of commodities, various constraints of time, exchange and finances are experienced. Some activities are such which are helpful in solving the constraints and make the trade easy.
Such activities are known as subsidiary activities of trade. These are as follows:
Transportation

Banking, Insurance

Warehousing

Advertisements

Distribution

Communications

Packaging

Advisory Services

Stock and Produce Marketing

Digital Marketing

Agency Services

Placement Services

Event Management

Entertainment

Call Centres

Accounting and Reporting Activities

Safety and Security Activities

Employment Resource Centre.
How to Create More Employment or Jobs Opportunities?
Following is the explanatory description to generate more employment opportunities:
1. Transport Services
Whenever an entrepreneur establishes an industry or a business, he needs services of various transport means, he generates employment in two ways:
Direct Way
The entrepreneurs use various means of transportation like roads, Railways, Airways, and Seaways for caring of raw material and sending the finished goods to the market, which enhance the sources of employment and many people get employment as subsidiaries.
Indirect Way
When any means of transport is used, the entrepreneur indirectly provides employment to the operators, drivers, mechanics, etc.
That way, the entrepreneur provides a direct contribution through the transport of goods and passengers from one place to another.
It increases the income of the country, which is an indication of the prosperity also.
Related: 15 Major Role of Entrepreneur in Economic Development.
2. Finance and Banking Services
Finance is the 'base of trade' and 'Lifeblood' of the Business' because finance is required right from the start of business activities to its operation. The financial requirements are fulfilled by banks and Finance Companies.
So, these companies provide self-employment to their owners and provide employment to Staff, like Agents, Cashiers, Accountants, Branch Managers, Collection Agent, and Security Staff, etc.
As regards the creation of employment by the entrepreneur through banking and employment opportunities also is increased, when an entrepreneur establish in financial organization employment is provided to different persons.
The entrepreneurs provide self-employment in banking and finance as well as educated and uneducated persons, in large number.
Related: What are the advantages and disadvantages of commercial banks?
3. Insurance Services
Every entrepreneur wants the protection of possible damages if future happenings.
So, wants insurance umbrella about damage to the commodities stored in the godowns and during the course of their transportation.
The insurance has attracted the entrepreneur and businessman towards it, like, Life Insurance, general insurance, and marine insurance has also been possible by the work done by insurance agents and development officers.
Related: Elon Musk's Top 12 Tips for Every Entrepreneur & Student (@elonmusk).
The Insurance sector has provided self-employment to a large number of insurance agents and salaried employees to the staff working in insurance offices.
4. Warehousing Services
Manufacturers carry out production at large scale and Consumers purchase the goods in small quantities according to their needs.
As a result, the produced goods are required to be stored in cold storage, warehouse, etc.
It provides self-employment and employment to staff, labour transporters etc.
Related: Top 7 Objectives and Importance of Inventory Management (Explained).
5. Create Employment Opportunities Through Communication Services
Communication services facilitate business activities.
It reduces the distance between the entrepreneurs.
The postal, Telegraph, and telephone services provided by the public sector alone are not adequate to meet the requirements of the business world and common men.
So, various services like S.T.D, I.S.D, P.C.O, Courier, mobile, internet, disk etc. have been developed in the private sector which has caused self-employment and employment to a large number of young people.
6. Advertising Services
Advertisements provide information about products to the consumers spread over the whole society and services, their quality prices, sources of availability, etc.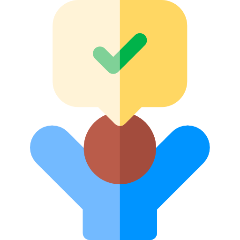 For this purpose, many individuals and organizational advertisement agencies have started their functioning.
Advertisement agencies required artists, designers, scanners, drawing experts for preparing copies of advertisements, for pasting of advertisements, and it also needs a various expert of print media as well electronic media and giving advertisements on television, etc.
So, the advertising services provide self-employment and salaried employment to a substantial number of persons.
Related: 19 Different Types of Advertising in Marketing (With Examples).
7. Packaging Services
The packaging is the container or wrapper of the products.
Packaging requires good packing material, efficient packing staff, and efficient transport facility.
For packaging, a large number of persons are either self-employed or wage employed.
8. Stock and Produce Exchange
Stock and produce exchanges are one of the auxiliary activity of the business.
On these exchanges, various shares, debentures, and securities are sold out or purchase. This needs a large number of persons.
But, stock activities can be performed only by members of the stock exchanges, authorized clerks, premier, representative members, and bulls and bears.
In such conditions, some entrepreneurs have established their enterprises to do stock marketing, whereby they have got self-employment.
They appoint staff for work in their offices and therefore they are getting their livelihood from stock exchanges.
Produce marketing is an organized market, where the purchase and sale of agricultural commodities, food grains and other finished and semi-finished commodities is undertaken.
These activities involve risks, which the entrepreneurs bear skillfully, by owing big godowns, purchasing commodities in the seasons and selling them in the offseason. It results in the creation of employment opportunities.
9. Consultancy Services
At present, the consultancy sector has to emerge as the new avenue of employment.
Hence, various types of consultancy centres, like health, centres, management centres, or Institutions, academic Institutions, professional or business advisory centres, General Insurance anniversary centres, legal consultancy centres, and marriage anniversary bureaus, etc. have been established, throughout the country.
Now online solutions have also become easy. The entrepreneurs are earning of these consultancy Centres, like self-employed persons.
Besides, they have also provided employment to a large number of persons working in the sentence.
10. Employment Generation Through Agent's Services
The business has no become very complex so it is not possible that an individual entrepreneur alone may carry out all business activities.
For the effective performance of several business activities, he requires the agency services provided by the agents, blockers, goods Sanders, auctioneers, refinancer, and import-export agents, etc.
As a result, these agents have been able to get self-employment.
They have also provided employment to helping hands.
Related: 12 Importance of Decision Making (You Should Know).
11. Employment Opportunities Through Placement Centres
Most of the educational, technical and professional institutions bear the responsibility of providing knowledge about their subjects.
But, the use of such knowledge is possible only when these educated people are able to get employment.
In such circumstances, some foresighted and talented entrepreneurs have established placement centres at various places.
By doing so, they have got self-employment for themselves and are also able to provide employment to a large number of persons through their centres.
The placement centres have a procedure to provide employment.
Firstly, they collect the bio-data of persons who are in search of employment and also collect information about the nature of the job they are interested in.
When the industrialists and business establishments contact these centres for suitable persons, the centre arranges the contact between the job seekers and job provider.
Thus, job placement centres have provided employment to the proprietors and staff of these centres and have also been helpful in arranging employment for jobless persons.
12. Employment Opportunities Through Event Management
Every person arranges some events in his life from time to time, on the occasion of marriage, the birth of a child or marriage anniversary etc.
For successful organizations of such events, it is now necessary to get the services of event managers.
Some individuals or organizations (Enterprises) perform all these events for that nicely by charging Commission or honorarium.
Thus, they create self-employment for themselves and also provide employment to other persons by utilizing their services.
Nowadays, various governments and organizations also organize the events, such as Independence Day, Republic Day, Women's Day, World Health Day, speech competition, blood donation camp, etc.
So, persons who are expert in making arrangements for such events may get good opportunities for employment.
13. Entertainment Entrepreneurs
In present times, there are various sources of entertainment, like, dance, music, singing, mono acting, cartoon framing, story writing, dialogue writing, poetry, reactions, videography, video games, and photography, etc.
Today, entertainment is a growing industry. So, some entrepreneurs are making some of the entertainments as a source of their livelihood, according to their tastes and financial arrangements etc.
Besides, they are also providing employment to several persons, by utilizing their services.
Top 10 Best Websites For Jobs.
14. Accounting and Reporting Activities
Accounting is a statutory requirement for every organization. So that profit and loss of the business may be assessed.
Some persons get expertise knowledge to become a specialist and establish their own independent accounting organizations and become self-employed.
Besides, various types of reports, like, project reports and viability reports, etc. are required, for the fulfilment of various objects.
Report preparation is a difficult task, as various information required to be incorporated in the reports, particulars of the industry, costing of the project, calculation of term loans, sources of credit, calculation of working capital, cost of production and Technical feasibility, etc.
It also requires expertise ability to prepare it in a good manner and quality is required.
The persons with the abilities and qualities have adequate opportunities for self-employment in this sector.
Related: 6 Mian Importance of Management in Modern Business.
15. Safety and Security Services
The industrialization has caused several types of insecurities.
So, every individual, Industrialist, organization, and Nation desires security, safety, and protection.
Although the government provides security through various acts, these efforts have succeeded only partially.
In such conditions, private entrepreneurs have started providing security services also.
The entrepreneurs have established security agencies in the private sector by deploying the services of ex-army personnel, guards, peons, clerks, watchmen, and managers, etc.
That way, create more employment opportunities.
Related: 15 Tips for Starting a Small Business (You Don't Know).
16. Create Employment Opportunities by Distribution or Marketing Service Centres
Every manufacturer, businessman, industrialist, and consumer desire to have commodities and services at their own place.
In such conditions, distribution or marketing of commodities and services by various services centres create the employment opportunities for the entrepreneurs.
Besides, employment is also available to persons working in these centres. In various capacities of workers, clerks, drivers, etc.
Thus, now you know What are some good ways to create more employment opportunities?
Read More: