For collective bargaining to be fully effective, there should be certain essential conditions fulfilled. Its main objective is to avoid third-party intervention in matters relating to employment.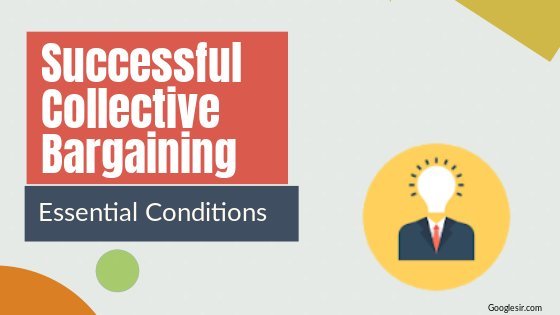 A collective bargaining process generally consists of four types of activities… distributive bargaining, integrative bargaining, attitudinal structuring, and intra organizational bargain.
Collective bargaining is a method by which trade unions protect, safeguard, and improve the conditions of their member's working life.
What is Required for Collective Bargaining Succeed?
These are described below:
1. Freedom of Association
Freedom of association is essential for collective bargaining.
When such freedom is denied, collective bargaining will be impracticable.
Freedom of association can be given by the removal of legislative restrictions on combinations where they exist.
Employees must be free to form trade unions for the protection of their rights.
2. Stability of Trade Unions
Workers may have freedom of association but, unless they make use of that right and form and maintain stable unions, collective bargaining will be ineffective.
If an organization is weak, employers can say that it does not represent the workers and will refuse to recognize it or negotiate with it.
Related: How to build support for organizational change?
3. Recognition of Unions
Employers should be required by law to give recognition to representative trade unions.
Once a trade union is strong enough employers may decide that it is in their interest to recognize it and negotiate with it, otherwise, they may be faced with strikes, and the ensuing financial losses may be far greater than the cost of any concessions on wages and conditions they may have to make in negotiations with the union.
The granting of recognition may also have the positive benefit of improving industrial relations, and thus may react favorably on production.
4. Willingness to Give and Take
The differences between the two parties can be adjusted by compromise and concession in the expectations of the parties.
But this requires a willingness to give and take.
If one orbit sides merely make demands when they meet, there can be no negotiation or agreement.
5. Avoidance of Unfair Practices
Unfair practices in collective bargaining are sometimes resorted to both by employers and by trade unions.
They are liable to hamper the development of collective bargaining and to embitter negotiations so much by the suspicion and distrust they cause as to make agreements difficult to reach.
6. A Favorable Political Climate
If collective bargaining is to be fully effective, a favorable political "climate" must exist, in particular, the government and public opinion must be convinced that collective agreements are the best method of regulating certain conditions of employment.
Collective bargaining cannot be practiced in hostile conditions.
Also, wherever trade unions have been made illegal, there can be no collective bargaining.
Governments in many countries actively encourage collective bargaining.
Related: Top 10 Challenges of Collective Bargaining.
7. Unanimity Among Workers
For effective collective bargaining, there must be unanimity among workers.
At least the representatives of workers should be able to present the opinion or demands of the majority of workers or else, the management can take advantage of the diverse demands of the workers.
8. Equal Strength
Both the parties in negotiations should be equal in strength.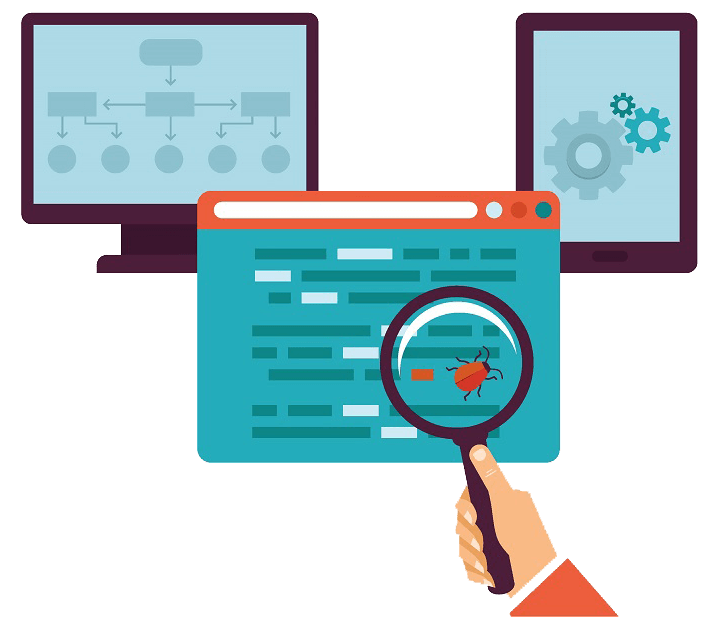 One party dominating the other is against the whole nature of collective bargaining.
9. Power Over Members
The agreement must be observed by those to whom they apply.
The worker's organization must be strong enough to exercise its authority over its members.
If the trade union has no power over its members, collective bargaining will not be effectively implemented.
Related: How to Build Up Employee Morale in the Workplace.
10. Right to Strike and Lockout
The right of employers and employers to strike and lockout must be recognized subject to the national interest, as the alone can ensure freedom of collective bargaining.
11. Other Essentials
The attitudes of the parties involved should be positive.

Both parties should follow the terms and conditions of previous agreements.

The representatives of both parties should fully understand and be clear about the problems and their implications.

Each party should respect the rights and responsibility of the other party.
Recommended for You: