The financial activity for making available finances, capital or funds on the beginning of new business enterprise or industry for the entrepreneur for pre-decided objectives is known as venture capital.
Features of Venture Capital
Following characteristics or features are visible in venture capital on the basis of its aforesaid meaning:
1. New Concept
Venture capital is a new concept because it has been formed for fulfilling the financial needs of entrepreneurs taking high risks for technical developments and processing.
2. Risk and Adventure
The provision and use of venture capital are possible only where the entrepreneur establishes risk involving industry for the first time.
Other industries, it is neither available nor is provided for.
Related: 12 Characteristics of Ideal or Optimal Capital Structure.
3. Important Tools and Method
Venture capital is called as an important tool or method because through it is not only the innovators are encouraged to establish Industries, but small and medium entrepreneurs are also encouraged.
4. Various Forms
Various forms of venture capital are visible, like – in the project, venture capitalist functions as an entrepreneur, as co-promoters and in the form of equity participation in various stages of projects.
5. Investment of Venture Capital
One important feature of the capital venture is that an individual, Institutions, and government invests the venture capital only in High-risk projects because only they have wide possibilities.
6. Distribution of Profits and Risks of Enterprise
We know that in entrepreneurship, an individual (entrepreneur) or group of individuals take the risk and for that, they get the return.
Under some projects, venture capitalists work as co-promoters with the entrepreneur, then they distribute the profits and risks combined, according to the agreed ratio.
Related: Top 10 Role and Importance of Venture Capital (Explain).
7. Investment In Small and Medium Enterprises
Investment of venture capital is made for the establishment of small and medium enterprises only, and not for the establishment of large Industries.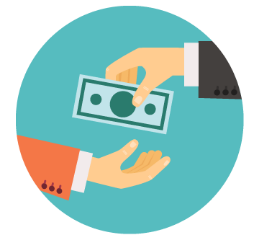 Because risks involved in the establishment of small and medium enterprises are less than the large Enterprises.
8. New Enterprises
Venture capital is often invested in new enterprise only,
because new techniques and methods are used for the production of new commodities, with the hope that it will enable the earning of maximum profits.
9. An Important Input
Venture capital is an important and needed input, without which neither new enterprise can be established nor marketing strategy is possible and management and organizing are Virtually Impossible.
Thus, venture capital is also an input along with other inputs (raw materials And Labour), etc.
10. Availability of Venture Capital
Venture capital is available only for the commercialization of new ideas and new technology.
It is not available for Enterprises, like – booking of the train, bus, or another journey, financial services by individuals, banks, and financial institutions, agency, research, and development, etc.
11. Limit of Investment
Venture capitalists make investments in venture capital development of established enterprise to the highest stage or up to full potential.
Thereafter, they start disinvestments of their shares to the promoters or other persons in the market.
Here, it should be remembered that the main objectives of disinvestment are not to earn profits but increase capital by the process of disInvestments.
Related: 22 Types of Planning in Business Management.
12. Not Payable on Demand
Venture capital is not payable on demand, like paying off loans, whereas General capital is payable on demand and in accordance with the provisions of the act.
13. Financial Process for Making Funds Available from the Beginning
Venture capital is a financial process for making the funds available from the beginning or starts a new business enterprise.
A new enterprise or industry may not be established without it.
14. Representation of Funds
The industry or institution forms various types of sources of funds to meet its financial requirements and uses them according to need, so that financial adjustments may not have to be made in an emergency.
But venture capital represents collective funds in the new enterprises.
It does not mean that some other funds are not made available.
15. Venture Capital is Different than Other Investment Vehicles
The investors make the investment of capital in the institution, by taking various objectives in view, like, development, expansion, research, investigations, innovations, etc. For an existing project.
But, the investment made in venture capital is different than other investment vehicles.
In this regard, "Venture capital functions like growth capital. This is an activity of equity support to new concepts, in which high risk, high growth, and profits exist."
Thus, now you know the features of venture capital in detail.
Read More: