The banks were facing stiff competition. Markets were expanding. Costs had to be brought down. The available technology was far more advanced. If was at this juncture, the concept of core banking solution appeared on the horizon.
In an increasingly competitive environment, banks took a reality check on their technology environment to ensure that their information technology (IT) strategy is aligned to their business objectives. The introduction of core banking was inevitable.
Meaning of CBS System
The continually changing business dynamics in the new age economy required banks to respond with a high degree of agility.
Today, technology has emerged as both the key enabler and driver of change. This process was accelerated by the enhanced expectation of the regulatory body.
Products were not only functionally rich and technically robust and scalable but their new generation architecture based on the web paradigm, true 24*7 solutions was providing the facility to gain and retain competitive leadership in the consumer banking space.
Core banking solution (CBS) empowers banks to transform their business, leveraging agile new generation technologies.
This modular solution addresses the core banking, consumer and corporate e-banking, mobile banking, and web base cash management requirements. Products offer powerful and differentiating features making them the most comprehensive, flexible, and scalable solutions.
Core banking solutions are leaving an indelible mark as banks embark on a total overhaul of their legacy platforms.
Banks needed to take a holistic view while considering a replacement by the core banking platform. A packaged new generation core banking solution has its obvious benefits but the considerable risks associated with the replacements need to be mitigated and managed carefully and successfully.
Core banking solutions system is a set of integrated core banking composts, which could be tailored to fit the institution's individual business requirements.
Related: Forms and Functions of International Banking.
The Framework of Core Banking Solution (CBS) System
The following is the framework of CBS:
CBS enables banks to interconnect all their branches which enable customers to operate their accounts and avail banking services from any branch of the bank in the country, regardless of where he maintains his account.
The customer need not operate only through his home branch but can go to the nearest branch for banking services. He or she is no longer a customer of a branch bust a customer of the bank.
It helps them build a better MIS (Management Information System) and enables them to cross-sell products to customers. Secondly, they can operate as registered members under the National Unique Identification project only if they have all their branches under CBS.

All private and foreign banks are in the CBS platform.
Services of Core banking Solution (CBS) System
All the CBS branches are interconnected with each other.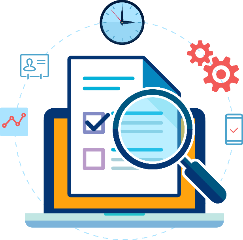 Therefore, customers of CBS branches can avail of various banking facilities from any other CBS branch located anywhere in the world.
These services are:
To make enquires about the balance, debit, or credit entries in the account.

To obtain cash payment out of his account by tendering a cheque.

To deposit a cheque for credit into his account.

To deposit cash into the account.

To deposit cheques/cash into the account of some other person who has an account in a CBS branch.

To get a statement of account.

To transfer funds from his account to some other account – his own or of the third party, provided both accounts are in CBS branches.

To obtain demand draft or bankers cheques from any branch on CBS – the amount shall be online debited to his account.

Customers can continue to use ATMs and other delivery channels, which are also interfaced with the CBS platform. Similarly, facilities like bill payments and other recharge, etc. shall also continue to be available. The bank is in the process of launching an internet banking facility shortly.
All these aim to provide convenient, efficient, and high-quality baking experience to the customers comparable to world-class standards.
Key Pros and Cons of Credit Rating (With Examples).
Benefits of Core Banking Solution (CBS)
The CBS process is beneficial for both the customer and the banks in the following manner:
For Customer: It includes:
Transaction of business from any branch, ATM that offers him anytime anywhere banking facility.,

Lower incidence of errors. Hence accuracy in transactions.

Better funds management due to the immediate availability of funds.
For Banks: It includes:
Standardization of process within the bank.

Better customer service leading retention of customers and increased customer traffic.

Availability of accurate data and better use of available infrastructure.

Better MIS and reporting to external agencies such as Government, RBI, etc.
The increased business volume its better asset-liability management and risk management.

Offering multiple delivery channels like ATMs, Cards, Mobile banking, Internet banking, call centers, etc.

Recurring the operational costs, through manpower saving and space-saving.

Centralizing the back end process and reporting.

Most important in creating a customer profile database, which is a powerful tool for gaining competitive advantage through cross-selling opportunities.

Adoption of risk management, by taking care of risk monitoring and risk reporting requirements.
Recommended for You: