One of the most important public relations function is damage control. Corporate and brand images can be easily damaged by negative publicity. Strong images, which took years to build, maybe destroyed in just a few months or even weeks. Not all negative press is generated by the media.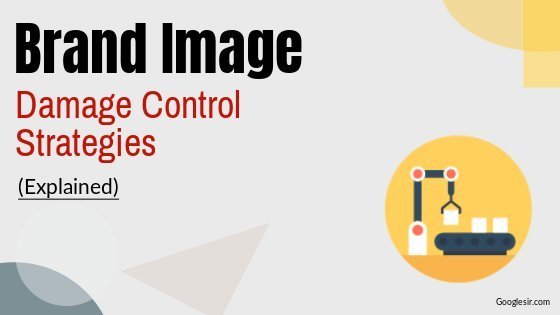 Sometimes negative publicity comes from word fo mouth communication from one customer to another.
Damage control of the defense of an organization's image takes place in two ways:
Reactive strategies

Proactive Strategies
Brand Image Damage Control Strategies
These are discussed below:
1. Crisis Management
A crisis may be viewed as either a problem or an opportunity.
Many times a crisis the potential to improve the firm's position and image.
Crisis management involves either accepting the blame for an event or refuting those making the charges in a forceful manner.
PR department managers should try to resolve the crisis and build an advantage from the crisis.
Related: 11 Programs Operated Under Public Relations of a Firm.
2. Apology
It is a reactive form. If it is proved that h firm is at fault, an apology should be offered quickly.
Inappropriate behavior must be rejected.
3. Impression Management
The firm can protect its own personal image.
It can make an effort to control images that are projected in a real or imagined social setting.
It can influence the identities it displays to others.
Thus, it can minimize and negative elements.
4. Expression of Innocence
Under this approach, company leaders provide information designed to convince others (clients, the media, government) that they were not associated with the event that caused the predicament.
5. Excuses
Excuses are explanations designed to convince the public that the firm and its leaders are not responsible for the things that happen.
Thus, they should not be held accountable for the event that created the predicament.
6. Justifications
It is the logic or rationale statement designed to reduce the negativity associated with the event.
7. Other Explanations
These may be created to persuade individuals that the cause of the event is not a fair representation of what the firm is really like.
Related: Public Relations Vs Advertising.
8. Entitling
It is an attempt to claim responsibility for positive outcomes of events.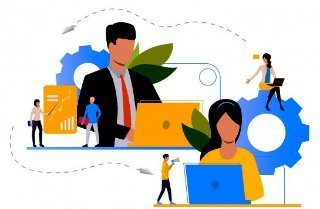 It occurs when a firm associates its names with a positive event.
9. Enhancements
It is an attempt to increase the desirable outcome of an event in the eyes of the public.
10. Good Neighbour Image
A company may become involved in local communities by participating in special events and supporting social causes.
This is to build a good neighbor and a solid social citizen image.
Related: Increasing Impacts of Consumer Orientation in Advertising.
11. Internet Interventions
It is another method of combating negative word of mouth communication.
With the rise of the popularity of the internet, a new forum for sharing the negative word of mouth and spreading bad experiences has arisen: the chat room.
Chat rooms provide an environment in which consumers from every part of the world can share horror stories.
It provides freedom of speech. Company representatives explain the company's viewpoint and correct misconceptions into the chat room.
Read More: