To satisfy the needs of consumers is the ultimate object of all marketing and promotional efforts. Advertising creates various utilities for consumers. It increases customer satisfaction.
As an essential tool of promotion, advertising helps consumers to get many benefits.
Importance of Advertising to Consumers
Following are the advantages of advertising to consumers:
1. Help in Rational Buying
Advertising disseminates useful information about the relative merits and unique features of the products in terms of quality utility price, durability and convenience.
Thus, it guides and helps consumers to make the right purchase decision.
Today each producer claims that his product is far superior to others. It is advertising that plays an informative role in rational buying.
It explains the reasons to buy and convinces consumers.
It makes buying decision much easier. Advertising helps to buy intelligently.
2. Ensures Quality Product at Reasonable Prices
Advertising stimulates the sales of quality products. It creates the right image of good products.
Advertising reduces the risks of buying low-quality products. It also abuses the low-quality products.
It promotes quality by presenting information, proof and comparison.
It also makes possible to maintain reasonable prices of the product by reducing cost through the maximum sale.
Related: 19 Importance of Advertising to Producers.
3. More Products
Advertising is a feature of free competitive enterprise and can be a contributory factor towards greater availability of goods.
It makes more products available in the market because it becomes to sell in the market.
4. Creates Varied Tastes
Consumers demand differences in colours and style. They want new styles in various products.
Advertising responds to what people want. Advertising thrives on differences – brands, colours, distinctions between products.
Through advertising, modern consumers are encouraged to explore various ways of indulging their tastes.
5. Information
Consumers need information about various goods and services.
Due to ignorance, a consumer may purchase an inferior product, pay higher prices or even may not have knowledge of the availability of products.
Advertising may highlight the various types of information such as the source of product, unique features, price and comparison of the product.
Advertising is a means of pleasant information for pleasureful life and good buying.
6. Offers Solutions to Buying Problems
Consumers may have problems like hair falling, tooth decay, ill-health, not finding the desired product or design, right quality, or right price, etc.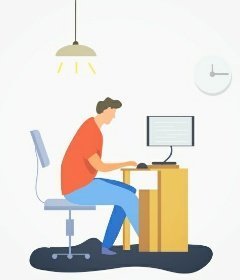 Although advertising may accentuate, consumers worry about social or physical shortcomings, it does offer solutions.
The girl with pimples may feel more confident in social parties after using a product advertised as complexion aid.
Advertising removes fears, insecurity, tension, lack of self-confidence, and many other problems related to the product by presenting good solutions to consumers.
Related: How to Choose Right Advertising Media Decision (15 Key Factors).
7. Better Standard of Living
Advertising nourishes the consuming power of men. It creates wants for a better standard of living.
It sets up before a man the goal of a better home, better clothing, better food for himself and his family.
It spurs his ambitions and aspirations for a better life. It promotes greater production.
It brigs to use those things which otherwise would never have met.
8. Saves Time
Advertising is informative, educative and convincing.
It brings many pieces of information to the notice of consumers.
It reminds customers about many things to buy at the right time.
Thus, consumers save a good deal of valuable time which otherwise would have been lost in locating, identifying and deciding about the products.
9. Reduces Dissonance
Advertising helps to reduce my tension and mental anxieties after buying the product by producing facts and proofs in favour of his decision.
It builds confidence to bu an advertised product.
Advertising may be instrumental in reducing dissonance by providing proper facts and knowledge.
10. Educates Consumers
Advertising is also a means of educating consumers about the proper use of the product.
It provides operating instructions and warnings with regard to the product. It teaches many good habits. It imbues many human values and illumines our culture.
In fact, advertising is a source of learning and knowledge.
Thus, now you know the benefits or importance of advertising to consumers.
Related: